Call OC's Favorite Screen Service!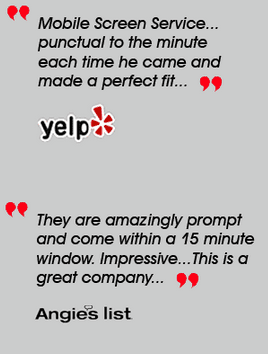 Ensuring You Get Your Screen Replaced in a Timely Manner
How many times has a home service told you they'd arrive between 12:00 and 4:00? And when they finally showed up, acted as if they went out of their way for you?
Unlike others, Mobile Screen Service makes and keeps specific, timed appointments. Our unique pick-up and delivery system ensures that you won't waste time.
Call today and see how we can arrange a time that works with your schedule!